In Switzerland 2.2 million people suffer from noncommunicable diseases such as cancer.
The emergence of non-communicable diseases is linked to various factors. In addition to genetic predisposition, lifestyle has an influence: a healthy lifestyle limits these diseases and their consequences. However, no one is immune to them.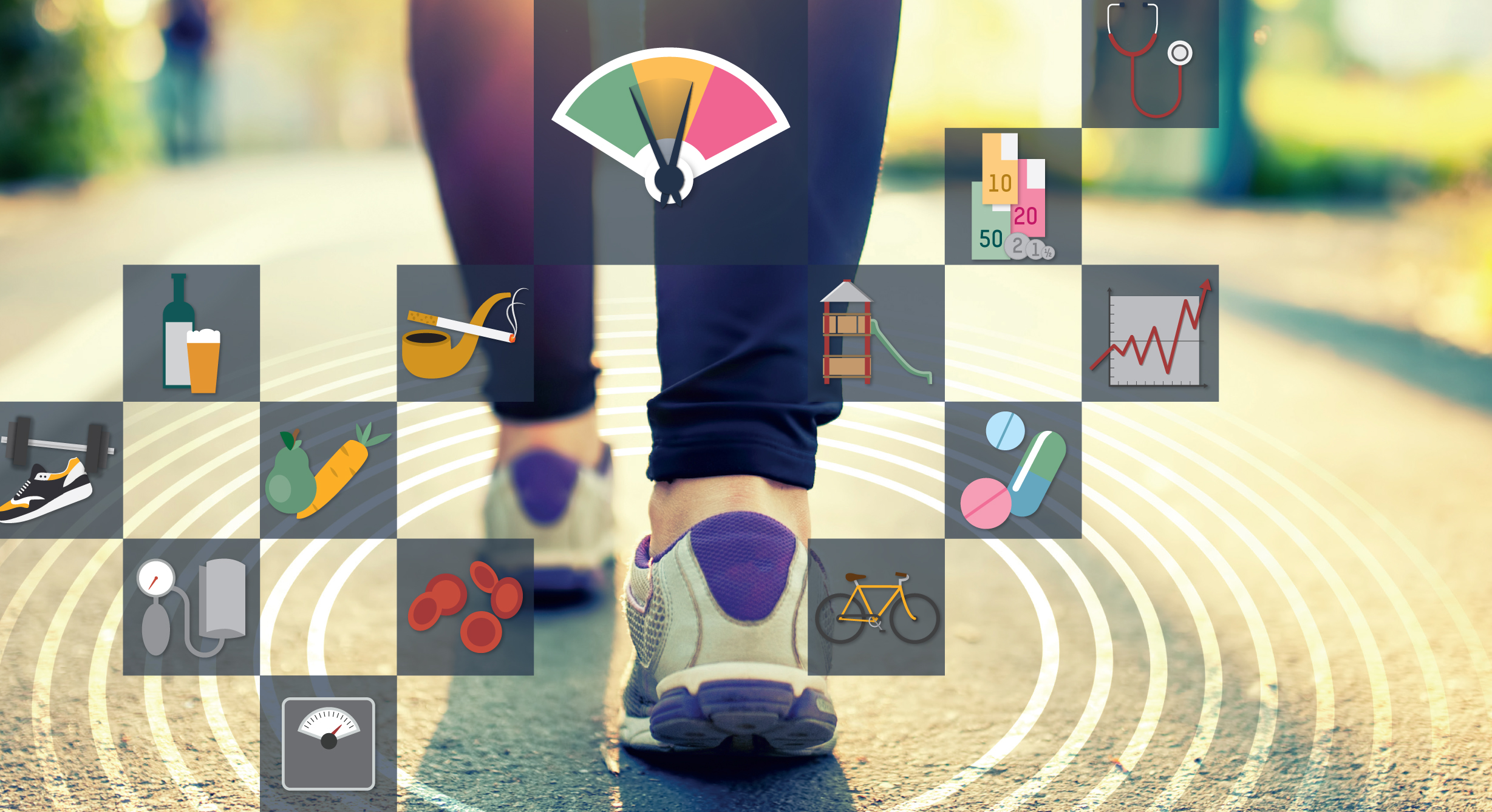 A quarter of the Swiss population already suffers from a noncommunicable disease (NCD). This group of diseases is also the most frequent cause of mortality in this country. NCDs cause a great deal of personal suffering, and are responsible for a large part of the costs of healthcare. Given the demographic developments we can expect the problem to become even more serious.
In response to the upcoming challenges, in November 2013 the joint platform for dialogue on national health policy set up by the federal and cantonal governments to debate health policy issues commissioned the partners involved to draw up a national strategy for the prevention of noncommunicable diseases. The Swiss Federal Council also made this strategy one of the five priorities of its Health2020 agenda and a key objective in the 2016-19 legislature planning report. Health2020 measures are implemented in over 90 sub-projects which are described in individual fact sheets. Our new page with filter options "All Health2020 activities" provides information on each sub-project in terms of background, objectives, implementation status and further steps. Documents are available in German and French.
Proven approaches, new paths
To ensure continuity with efforts so far, the NCD strategy is built on approaches that have so far proven their worth in the prevention work done by the various actors in Switzerland. However, the intention is for the federal and cantonal authorities, NGOs and healthcare providers to coordinate their endeavours more effectively to make more efficient use of the resources available for prevention and facilitate the transfer of knowledge and experience.
The NCD strategy is also treading new paths. For example, it aims to establish prevention work for people with enhanced risks and chronic conditions more firmly in the healthcare system to prevent or delay the emergence of disease and make life easier for those affected. The strategy is also designed to create greater equality of opportunity by giving people easier access information and prevention services regardless of their socioeconomic status, and by intensifying collaboration with actors in business and urban planning.
Basically the strategy works on the assumption that people can take responsibility for themselves, their health and their environment. It aims to encourage personal responsibility by promoting health literacy to enable people to make their own decisions consciously in the light of the risks and potential consequences for their health. The NCD strategy is also designed to improve public health literacy and create a framework facilitating healthier behaviour.
The vision:
"More people stay healthy or enjoy a high quality of life despite chronic illness. Fewer people contract avoidable noncommunicable diseases or die prematurely. Regardless of their socioeconomic status, people are empowered to foster a healthy lifestyle in a healthy environment."
Last modification 16.08.2023
Contact
Federal Office of Public Health FOPH
Prevention Non-communicable diseases Division
Schwarzenburgstrasse 157
3003 Bern
Switzerland
Tel. +41 58 463 88 24